Who is online?
In total there is
0
user online :: 0 Registered, 0 Hidden and 0 Guests :: 1 Bot
None
Most users ever online was
73
on Tue Aug 01, 2017 8:54 pm
Latest topics
»
Yang pertama...
by
Prisca
Thu Sep 24, 2015 10:40 pm
»
FIFA 2014
by
edy
Thu Jul 24, 2014 2:08 pm
»
kaamatan 2013?
by
Admin
Thu Apr 17, 2014 6:53 pm
»
Penduduk kg semakin maju
by
Admin
Tue Apr 15, 2014 9:34 pm
»
KEM KESIHATAN UNTUK WARGA KG.NUNTUNAN
by
sabtu
Sat Apr 12, 2014 7:10 pm
»
Barisan AJK JKKK Kg.Nuntunan 2014
by
Admin
Sat Apr 12, 2014 6:38 pm
»
Senarai Koleksi Lagu (lirik)
by
Admin
Sun Mar 30, 2014 10:59 pm
»
JOY Music Centre -Keningau
by
edy
Fri Feb 07, 2014 4:09 pm
»
Aktiviti "org kita" di luar negeri / luar kg nuntunan
by
edy
Tue Jan 21, 2014 6:15 pm
»
Pelawat '3rd tRAINING PROGRAM' -15okt2013
by
Admin
Mon Dec 09, 2013 5:28 pm
»
Tahniah... ClarineSisca Clare Japrin (25sept2013)
by
Admin
Mon Dec 02, 2013 11:18 am
»
Barking at the moon
by
Admin
Sat Nov 23, 2013 7:58 pm
»
UPSR 5A di kg Nuntunan
by
Admin
Tue Nov 19, 2013 8:24 pm
»
Penternakan ikan TALAPIA .. mari bincang
by
edy
Fri Aug 23, 2013 1:25 pm
»
Jangan tebang/musnahkan pokok ini
by
Admin
Sat Aug 17, 2013 11:21 pm
»
Gambar-gambar Tagal
by
Admin
Tue Aug 06, 2013 2:08 pm
»
Rokok elektronik (e-cigarette)
by
Admin
Fri Jul 19, 2013 10:41 pm
»
Post Mortem Kaamatan 2013 Kg.Nuntunan -13julai2013
by
Prisca
Fri Jul 19, 2013 8:52 pm
»
Gambar2 Kaamatan Kg.Nuntunan -22jun2013
by
Admin
Mon Jul 15, 2013 2:53 pm
»
Sumbangan Pesta Menuai 2013
by
Admin
Fri Jul 12, 2013 10:52 am
Visitors / Pengunjung / Pelawat

TIPS ON GOUT

Just try it if you've got uric acid after all no harm done. This is a really effective, just mix green papaya cubes to the ordinary green tea. I have shared with a friend with gout to try this (his "toe joints" started to deform), after a week of drinking this formula there is significant improvement, and after two weeks the toe joints heal and revert to normal state.

It is almost three years now, the joint pain is gone, but he maintains the intake between 1-3 times monthly to avoid relapse. Other friends suffering from years of gout problem have also recovered. It is good for all, even those without gout. Good formula! Do share with the people in need!

An improved sequence by Professor Lai from the China School of Pharmacy: Cut green papaya into small cubes, place into the water, bring to boil, then add tea leaves, similar to the tea-making process. Clinical tests show that this brings better effects for treatment of gout, subject to frequent drinking of this formula.

Mr. Liu Qing, Chief of the Rende Town in Tainan, was suffering for years from severe stomach pain around the posterior wall of stomach. He used green papaya as a tea pot to prepare the family tea daily, after a month, his chronic disease condition was much improved.

His family members with high uric acid were also healed by the same papaya tea. For this Mr. Liu planted a lot of papaya to share with relatives and friends with similar sickness.

According to Mr. Liu, in selecting the green papaya as tea pot, pick those the shape of which is fat and short, with larger capacity. Cut off the top part of the papaya, clear away the seeds, open a small hole at the upper side wall to facilitate pouring of tea. Create a small ventilation hole at top cover, put in the tea leaves, pour in boiling water, place the top cover back onto the papaya, you may also use the toothpicks to secure the top cover. Similar to normal process of preparing tea.

Liu like to use Oolong tea as the taste is good. He was pleasantly surprised that the stomach pains he suffered for many years was healed after a month of drinking tea from the green papaya pot, without taking any other medication.

He passed some green papaya leaves to a friend who worked at a Medical Center to test and analyse the content. The tests confirmed that the healthy enzyme present in papaya is beneficial to human health. Now as papaya in Mr. Liu's orchard is yielding suitable size fruits, he would share the fruits with family and friends. Xu Fuchang, an experienced papaya farmer, said green papaya means to unripe papaya, where the skin is still green in colour.

Generally, the papaya takes about four months to fully mature and ripen, but the healing effect would be lost after it is fully ripe. Green papaya should be harvested when the papaya is approximately three months old, when the fruit is still firm, and the "papaya milk" contains high papaya enzyme and other healthy ingredients.

Not only the green papaya can be used in tea drinking, you may also cut them into cubes, and boil with the ribs, or even slicing the green papaya into fine long pieces and fried with garlic, very tasty, and no adverse effects on the human today.

DISCLAIMER :- This email is intended only for the use of the individual named above and may contain information that is confidential and privileged, If you are not the intended recipient, please immediately notify us by return email and delete it from your system. Any unauthorized dissemination, distribution or copying of this email is strictly prohibited.
got this from friend's posting in his FB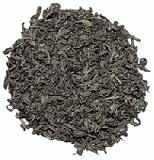 green tea
Last edited by edy on Wed Jun 13, 2012 8:30 pm; edited 1 time in total
hi guys... no harm trying
bah, siapa2 ada GDL boleh cuba ni...
_________________

Admin




Posts

: 4885


Join date

: 2009-06-09



bah, bagus ni tuan untuk imformasi kita bersama...
Pengunjung Tetap




Posts

: 669


Join date

: 2009-06-16


Age

: 42


Location

: Desa Sepi Kg N2n Apin-Apin




---
Permissions in this forum:
You
cannot
reply to topics in this forum